Seymour Glass
Submitted by Kelsey Finn on Wed, 09/03/2008 - 22:54
| | |
| --- | --- |
| | J.D. Salinger is the author of four books, the most famous being The Catcher in the Rye. His three other books--Franny and Zooey, Nine Stories, and Raise High the Roofbeam, Carpenters and Seymour: An Introduction--are compilations of short stories. The majority of these short stories revolve around the fictional Glass family, which consists of Les and Bessie Glass and their seven children. These seven children experienced an unusual upbringing, appearing on a radio show as child geniuses and discussing philosophy around the dinner table, and their childhood created a unique bond among them that resulted in an understanding of one another that is truly amazing. The eldest child in the Glass family is Seymour. Different aspects of Seymour's life are revealed in several of the Glass family stories, the majority of these narrated by his younger brother, Buddy. |
---
As I read Salinger's short stories, I gradually became acquainted with Seymour Glass. My first introduction to Seymour ocurred in
Franny and Zooey
. Seymour is mentioned in the second story ("Zooey") when his younger brother Zooey is trying to help the youngest family member, Franny, cope with a nervous breakdown. Zooey reminds her of something that Seymour used to tell them when they were children. He recalls a time when he argued that there was no need to shine his shoes before a radio broadcast--hardly anyone would see his shoes--but Seymour told him to "do it for the Fat Lady." Franny then remembers Seymour telling her "to be funny for the Fat Lady" once. The discussion of this instruction in the book implies that Seymour was aware of the fact that a physical audience isn't always necessary and he cared about teaching this to his younger siblings. It perhaps has even further meaning; Zooey states that the "Fat Lady" is really Christ Himself, which definitely attaches a religious side to Seymour. The intelligent, thoughtful aspect of Seymour even as a child is definitely evident in this story. I think that the song "Young Pilgrims" by The Shins well-represents Seymour's character from what Salinger has revealed of him so far. These are some of the lyrics:
I fell into a winter slide
And ended up the kind of kid
Who goes down chutes too narrow
Just eking out my measly pies
Of course I was raised to gather courage from those
Lofty tales so tried and true and
If you're able I'd suggest it 'cause this
Modern thought can get the best of you
Chorus:
But I learned fast how to keep my head up 'cause I
Know there is this side of me that
Wants to grab the yoke from the pilot and just
Fly the whole mess into the sea

Full Lyrics
The two verses touch on childhood. Seymour was unique and he was also raised in an environment that educated him and equipped him to advise others, such as his siblings. Also, the song is musically very mellow and has a constant, comfortable tempo; neither noticeably fast nor slow. I feel that this song is a perfect beginning for my playlist because it fits with all present knowledge of Seymour's character and the chorus actually provides some foreshadowing.
---
In the story "Raise High the Roofbeam, Carpenters," a very interesting part of Seymour's life is revealed through the narration of his brother Buddy. The entire story takes place on the day of Seymour's wedding, at which Seymour mysteriously does not make an appearance. The guests of the bride are extremely upset and critical of Seymour and their conversation around Buddy occupies the majority of the story. At the end of the story, Buddy ends up finding Seymour's diary and reads the last entry:
One of the men just called the flight line again. If the ceiling keeps lifting, apparently we can get off before morning. Oppenheim says not to hold our breaths. I phoned Muriel to tell her. It was very strange. She answered the phone and kept saying hello. My voice wouldn't work. She very nearly hung up. If only I could calm down a little. Oppenheim is going to hit the sack till the flight line calls us back. I should, too, but I'm too keyed up. I really called to ask her, to beg for the last time to just go off alone with me and get married. I'm too keyed tip to be with people. I feel as though I'm about to be born. Sacred, sacred day. The connection was so bad I couldn't talk at all during most of the call. How terrible it is when you say I love you and the person at the other end shouts back "What?" I've been reading a miscellany of Vedanta all day. Marriage partners are to serve each other. Elevate, help, teach, strengthen each other, but above all, serve. Raise their children honorably, lovingly, and with detachment. A child is a guest in the house, to be loved and respected - never possessed, since he belongs to God. How wonderful, how sane, how beautifully difficult, and therefore true. The joy of responsibility for the first time in my life. Oppenheim is already in the sack. I should be, too, but I can't. Someone must sit up with the happy man.
This diary entry is a crucial window into Seymour's mind as it is one of the only two reproductions of Seymour's own words (we really only get to know Seymour through Buddy). The initial reaction to Seymour after reading this story is that he is inconsiderate; as suggested by the Matron of Honor in the story, it is impossible to sympathize with a man who'd leave "a poor kid sobbing her eyes out." According to this description, I decided to include the song "Apathetic Way to Be" by Relient K in my playlist.


Yeah, I'm not angry
And no, I'm not upset
It's taken me a while
But this is what I've learned
Emotional attachment is really not a threat
When I'm simply not concerned


The things that I take on
I soon shrug off
'cause I know no one
Will ever be content
With the way things are
Or with what they've got
So I've given up and now I'm just indifferent

Full Lyrics




The music is a little bit harsh and even slightly annoying, with a lot of electric guitar and, in my opinion, an excessive amount of drums, which I thought fitting since that is part of how Seymour comes across in this story: abrasive. Furthermore, these words could easily be Seymour's, and on one side a person would think that, with the exception of logical issues, the thought process of someone who didn't show up to his own wedding must look something like this. It is not easy to buy into the idea that someone can be so "keyed" or tense that he simply forgets the whole thing altogether.


On the other hand, the remainder of Seymour's diary entry suggests that this is perhaps a reasonable excuse for him. Twice he writes "I should, but..." indicating that he recognizes his fault. Also, he does seem to care very much about getting married; he writes happily about the "joy of responsibility for the first time in [his] life." This leaves the reader believing that his reason for not showing must be valid. Perhaps he is just unsure or nervous and in need of encouragement. In response to this view, I have chosen the song "Hey Jude" by the Beatles. I believe this song is a great depiction of Seymour's situation. Think of it as "Hey Seymour."


The video I included is actually the song as performed in the movie Across the Universe--at one point in the video, a group of children is following Jude down the street. I like to look at this as symbolic of Seymour's siblings, particularly Buddy, who idolized him.



Hey, Jude, don't let me down
You have found her, now go and get her
Remember to let her into your heart
Then you can start to make it better


So let it out and let it in, hey, Jude, begin
You're waiting for someone to perform with
And don't you know that it's just you, hey, Jude,
You'll do, the movement you need is on your shoulder



Full Lyrics


In the last line, "the movement you need is on your shoulder" could be referring to his conscience, which Seymour seems to acknowledge at a few points in his writing. The obvious relationship between the songs lyrics and Seymour's situation lies in the general advice of the speaker to go after the girl. I think that the at first gentle but urgent tone of the singer is also appropriate; Seymour is not oblivious and is not in need of being screamed at or scolded. However, the music does pick up toward the end, which also increases the sense of urgency, but in an encouraging rather than frustrated manner.
---
As it turns out, Seymour and Muriel elope. The first story included in
Nine Stories
, "A Perfect Day for Bananafish," opens with a phone conversation between Muriel and her mother, who is concerned about the fact that Seymour seems to be suffering from post-traumatic stress disorder (he fought in World War II). Muriel and Seymour are on their honeymoon. Meanwhile, Seymour is laying out on the beach by himself until a little girl named Sybil comes along; they play together and Seymour tells her a story about bananafish. Despite his suspected suffering, his external personality in this scene is extremely upbeat and positive; he is enjoying the child's company and they carry on delightful conversation. In response to this portion of the story I have chosen two songs; first, "Butterflies and Hurricanes" by Muse. I picked this song because I think it really makes the listener feel under pressure--I am tying it to the pressures of war that Seymour is dealing with.
Musically, the first minute and half or so of the song is very calm--the singer is in his lower range--but still ominous. After this, though, the music builds and finally explodes--the singer jumps up an octave--in what I would compare to Seymour's current mental state.


Change everything you are
And everything you were
Your number has been called
Fight, the battles have begun
Revenge will surely come
Your hard times are ahead



Full Lyrics


The lyrics in this song easily relate to Seymour's circumstance; the war forced him to change everything and fight, and he is now experiencing hard times.



Second, I have picked a song to tie with Seymour's experience with the little girl on the beach: "Sweetness" by Jimmy Eat World. This is part of the chorus:



I was spinning free whoa oh oh oh oh oh
With a little sweet and simple numbing me

Full Lyrics




This song is upbeat and generates a generally positive feeling, which is what Seymour was experiencing when he was having fun with Sybil on the beach, but there is also a sense of chaos in the music. These lyrics can actually be used to make sense of Seymour's seemingly pleasant mood; "a little sweet and simple," this being a conversation about bananafish with a child, is "numbing" him--in a sense, keeping him from feeling the pain of PTSD. With the music, this almost creates a paradox. The lyrics include the adjectives "sweet and simple" and then the drums and guitars come crashing in. I think this relates perfectly to Seymour--on the surface, it's sweet and simple, but underneath it all lies an overwhelmingly chaotic disaster that will soon invade his world like the drums and guitars.
---
At the end of "A Perfect Day for Bananafish," Seymour leaves the beach and heads back to his hotel room. The story closes with this:
He got off at the fifth floor, walked down the hall, and let himself into 507. The room smelled of new calfskin luggage and nail-lacquer remover. He glanced at the girl lying asleep on one of the twin beds. Then he went over to one of the pieces of luggage, opened it, and from under a pile of shorts and undershirts he took out an Ortgies calibre 7.65 automatic. He released the magazine, looked at it, then reinserted it. He cocked the piece. Then he went over and sat down on the unoccupied twin bed, looked at the girl, aimed the pistol, and fired a bullet through his right temple.
I chose the song "No Surprises" by Radiohead mainly for the music and the overall feel of the song. There are several songs with lyrics related to suicide, but many are angry or "emo" and these did not describe Seymour. Seymour's suicide stands out among literary works as one of extreme nonchalance that is, to me, very disturbing. Each action that Seymour takes in this last sequence of events carries the same weight--the first sentence in the paragraph above flows just the same as the last. This is why I consider both the lyrics and the style of this song to be very fitting.

A heart that's full up like a landfill
A job that slowly kills you
Bruises that won't heal
You look so tired; unhappy
Bring down the government
They don't, they don't speak for us
I'll take a quiet life
A handshake of carbon monoxide

With no alarms and no surprises
No alarms and no surprises
No alarms and no surprises
Silent, silent

This is my final fit
My final bellyache

With no alarms and no surprises
No alarms and no surprises
No alarms and no surprises, please

Such a pretty house
And such a pretty garden

No alarms and no surprises (get me outta here)
No alarms and no surprises (get me outta here)
No alarms and no surprises, please



Full Lyrics
The lyrics that stand out the most to me in this song are "Such a pretty house and such a pretty garden" because they seem beside the point of the song. I think that this almost wistful statement is very similar to Seymour's acknowledgment of his wife at the end of the story. And, like I mentioned above, the feel of the song is perfect; the singer's voice seems almost entirely drained of emotion, like Seymour before his death.
---
In "Seymour: An Introduction," Buddy Glass is determined to put his brother on paper. It has been over ten years since Seymour's death. The story is a perfect example of stream of conscious narrative. Frustration is inevitable when reading this attempt to capture the essence of Seymour--Buddy eventually realizes that it simply cannot be done and he essentially gives up. What we do learn, however, is that Seymour was a great poet. He left behind 184 unpublished poeams, many of them inspired by Chinese and Japanese poetry. Buddy speaks highly of his brother's writing and many of his other qualities, but he completely fails to put Seymour into words. The first song I chose with regard to this story and its fragmented summary of Seymour is "Slow Descent" by Straylight Run: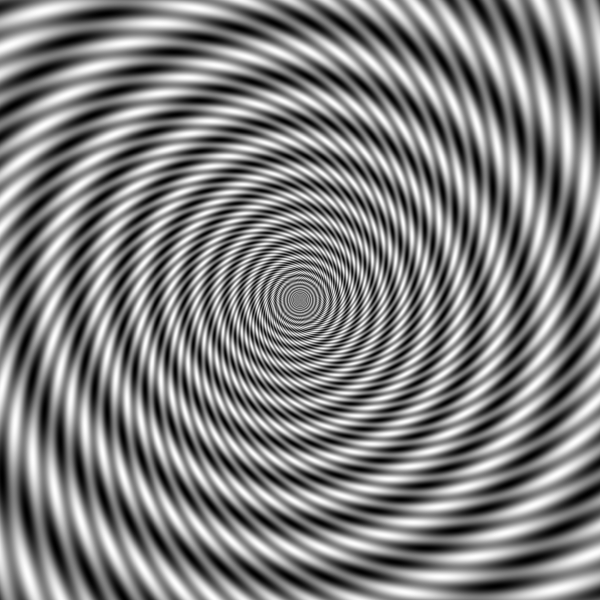 I'm tired
Cynical and broken, but wiser
Heavy with a sense of resentment
But I used to be so much different
I used to have so much faith
When I started
You knew that I always meant it
I knew I could make a difference
I struggled to be heard
And then finally, one day people started listening
And I knew it
But as soon as it began it was ruined.
A slow descent from unique to routine,
Over and over

Full Lyrics
This is close to a perfect description of Seymour. He was certainly unique, but eventually this was not satisfying. The music is fitting as well; it is slow and almost sad, which pretty much describes the progression of Seymour's life.
The last song I have chosen again describes Seymour and his gradual desire to end his life. The lyrics are thoroughly related to death and the idea that life is not that important and it easily comes and goes. I think that words similar to lyrics in this song definitely could have been going through Seymour's mind toward the end of his life. Musically, it has a fairly quick tempo that contributes to an almost cheerful feel, but the sad lyrics balance with that to create what I feel is a great representation of Seymour. It's a pretty song, but still depressing. Seymour's life should be celebrated for his brilliance, but the fact that he threw it away still calls for grief. This is "Empty" by Ray LaMontagne:


Well, I looked my demons in the eyes
Lay bare my chest
Said do your best
To destroy me
I've been to hell and back
So many times
I must admit
You kinda bore me
There's a lot of things
That can kill a man
There's a lot of ways
To die
Yes, and some already did
And walk beside me
There's a lot of things
I don't understand
So many people lie
It's the hurt I hide that fuels
The fire inside me
Will I always feel this way
So empty
So estranged?

Full Lyrics